Barbecue Catering in Fort Worth, TX

Welcome to Margarita Express, your go-to destination for top-notch barbecue catering in Fort Worth, TX. If you're planning an upcoming event and looking to impress your guests with delicious food, look no further! Our barbecue catering service is the ultimate choice to make your event a memorable one.
Why Choose Barbecue Catering?
1. Mouthwatering Barbecue Delights: Our barbecue catering service brings the best flavors of Fort Worth right to your event. Whether it's a corporate gathering, a wedding, a birthday celebration, or any special event, our juicy and flavorful barbecue is sure to please everyone's taste buds. From smothered chicken and meatloaf to tender pork chops, roast, and neck bones, we have a wide variety of main courses that will satisfy any meat lover's cravings.
2. Authentic Soul Food: At Margarita Express, we take pride in offering not just any barbecue, but flavorful soul food. Our expert cooks infuse each dish with a unique blend of seasonings and spices, taking inspiration from the rich culinary traditions of the South. Our barbecue is also slow-cooked to perfection, ensuring that every bite is tender, succulent, and bursting with flavor.
Delicious Sides to Accompany Your Meal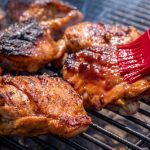 No barbecue experience is complete without delicious sides to complement the main course. That's why we offer a delectable selection of sides that will leave your guests asking for more. From spicy beans and mac and cheese to comforting baked beans and potato salad, our sides perfectly balance the richness of our barbecue. And for those seeking a touch of Southern charm, we have collard greens and green beans that will transport you straight to your grandma's kitchen.
Affordable Pricing and Exceptional Service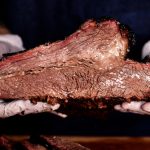 We understand that catering can be a daunting task, both in terms of budget and logistics. That's why we strive to make the catering process as seamless as possible for you. With our barbecue catering service, you get all the goodness of mouthwatering food, exceptional service, and affordability, all in one package. Our pricing starts at just $15.95 per person, ensuring that you get the best value for your money.
Mama's BBQ Restaurant Menu:
BBQ CATERING
Delivered & Served for 50 +
Choice of two meats:
Beef Brisket, Sausage, Smoked Ham, Turkey, Chicken, or Ribs ($1.50 /person extra)
Served with:
Potato Salad – Cole Slaw – Red Beans – Relish Tray – Dinner Rolls – Dessert – Iced Tea
They may choose two (2) desserts and split the distribution 50/50
---
Mama's BBQ Restaurant
When you choose Margarita Express for your barbecue catering needs, you get more than just a delicious meal. You get a team of professionals dedicated to making your event a resounding success. We take care of every detail, from food preparation to setup and clean-up, so you can focus on enjoying your celebration with your loved ones.
So whether you're planning an intimate gathering or a grand event, our barbecue catering service is the perfect choice to elevate your dining experience. Simply contact us today at Margarita Express to book your next catering event, and give your guests a taste of the finest barbecue Fort Worth has to offer. Barbecue catering just got a whole lot better with Margarita Express; let our passion for food make your event unforgettable!
---
Sides (Small – $3 | Large – $7)
Green Beans, Spicy Pinto Beans, Potato Salad or Fries, Mac & cheese
Soul Food sides include cornbread or dinner rolls
Sandwiches
$8 – Ribs
$5 – Links
$7 – Hamburger
$5 – Chicken Bolo, Salami
$8 – Sliced Brisket
$5 – Chopped Brisket
$7.50 – Hotwings, Porkchops, homemade burritos
$9 – Fish Plate
$7- Frito Pie
$8 – Fried Chicken Plate
Plates (With 2 Sides)
$13.99 – Rib
$15.99 – Sliced Brisket
$10 – Chopped Brisket
$9 – Pork Chop
$9 – Fried Chicken
$10 – BBQ Chicken
$9 – Turkey Legs
$8 – Hotwing, Links, Bolo, Salami